TEMPORARILY POSTPONED DUE TO THE CORONAVIRUS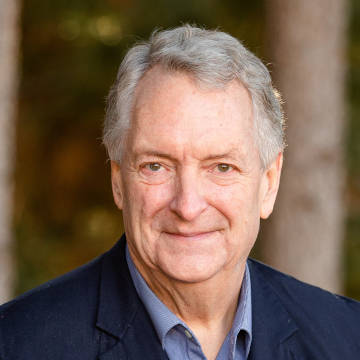 "Business partners have more opportunities than ever to impact business success. Our focus is on transformation: turning organisations and professionals into strategic partners. Our belief in business partnership as a key enabler of value creation is at the heart of our activities."
Our Clients
We're fortunate to have designed and facilitated specialised HR programmes with some of the largest and best-known firms around the globe. For the first time in the UK we're delighted to host a public workshop where participants can learn from the experience of fellow business partners as well as from RBL's experience and expertise.
"For years PepsiCo has been recognised as a world class developer of talent and for the effort we put into developing our employees. We've known for a long time that our business is powered by our people. That knowledge drives our efforts to build a world class HR function. If people power our business, HR is a crucial creator of value. When we look for partners to help us build HR capability they have to stretch our thinking to world class standards and that's why we partner with RBL. Their outside-in approach is unique and it's had a significant impact on our performance as a function—so much so that we've had them work with a number of other functions to develop business partner capabilities that create value."
Head of L&D, PepsiCo
"The content quality, the facilitation style and the level of application and dialogue kept participants highly engaged throughout. The team from RBL perfectly linked theory with usable tools, and shared inspiring real-life examples which urged participants to think creatively and outside the box. First class and high impact."
HRD, McDonald's
Who Should Attend?
This 2-day HR Business Partner Development Programme is suitable for HR professionals who want to increase their credibility, influence and impact. The content has been designed with a business partner or centre of expertise leader in mind. It is a programme designed to shape the way HR professionals think about, approach and work in a strategic HR environment.
2-Day Programme Overview
Explore the latest research, insights and information covering the following 12 critical topics in HR. Allan Freed is lead facilitator of this 2-day programme. Dave Ulrich will be attending and facilitating a session during the afternoon of Day 2.
Topic 1: HR as a Value Creator


Key Question: What value does HR bring to the table in 2020?

Topic 2: Four Forces: The New Context for HR


Key Question: What's driving HR's increased relevance to senior leaders?

Topic 3: HR Stakeholders


Key Question: Who are the 'customers' of HR?

Topic 4: HR Outcome #1: Talent


Key Question: How can HR increase employee productivity and experience?

Topic 5: HR Outcome #2: Organisation


Key Question: How can HR build a more competitive organisation?

Topic 6: HR Outcome #3: Leadership


Key Question: How can HR build leadership bench strength?

Topic 7: HR Strategy


Key Question: What is the strategy of an HR function?

Topic 8: HR Organisation


Key Question: How should an HR department be organised?

Topic 9: HR Practices


Key Question: What's a more strategic approach to managing HR practice areas?

Topic 10: HR Competencies


Key Question: What are the required skills for HR professionals?

Topic 11: HR Analytics


Key Question: How do we define HR analytics?

Topic 12: HR and Technology (Digitalisation)


Key Question: How can HR effectively use technology?
Our Faculty
The team responsible for creating RBL's executive education programmes focus on three primary beliefs:
Value is created from the outside-in—our programmes are about having impact with external stakeholders as well as internal stakeholders.
Results matter more than activities—the best deliverable of an HR function is a healthy business. Our programmes focus on how we drive financial performance rather than on HR activity that's disconnected from business outcomes.
HR creates value as it builds distinctive capabilities that are at the heart of high performance and that resonate with key external stakeholders.
Cost of the Programme
£1,800
per person*
Group Bookings: If you have a number of people on your team that you'd like to send to the programme get in touch and we'll help to make sure they have the best possible experience.
*Costs include programme participation, refreshments and lunch on both days. This cost does not include accommodation.
If you require more information about this development programme, don't hestiate to contact us.