3 Technology Improvements to Boost Your HR Department Outcomes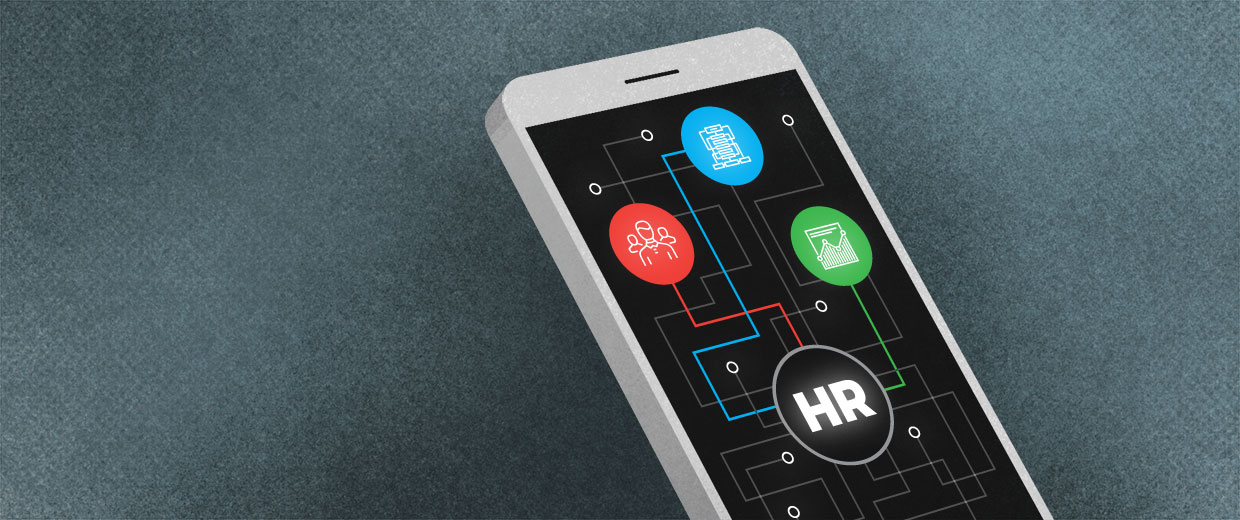 3 Technology Improvements to Boost Your HR Department Outcomes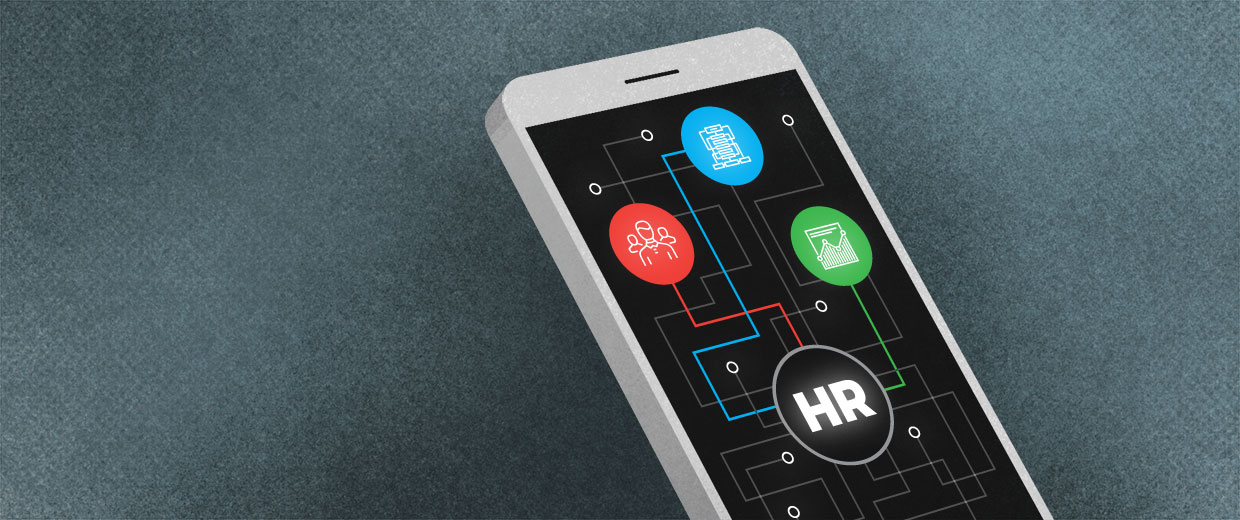 Round Seven of the Human Resource Competency Study (HRCS7), sponsored by The RBL Group and the Ross School of Business at the University of Michigan, researched the competencies and activities in HR departments and how they impact the value the HR department generates for stakeholders. The
Round Seven of the Human Resource Competency Study (HRCS7), sponsored by The RBL Group and the Ross School of Business at the University of Michigan, researched the competencies and activities in HR departments and how they impact the value the HR department generates for stakeholders. The HRCS7 study showed that integrated HR practices have the most impact on internal stakeholders (employees and line managers), but HR's role in information management has a larger impact on external stakeholders. The table below illustrates the relative impact of HR department activities on different stakeholders:




The HRCS7 study highlighted the Technology and Media Integrator as one of the key competencies. It captures the extent to which HR professionals are able to leverage social media and integrate technology to support their efforts to create high-performing organizations. As a result, HR can increase the value created for stakeholders both internally and externally if improvements are implemented to the HR technology platform, resulting in integrated HR practices and affective HR information management.

The key to implementing any practice improvements is to have the right classification of all the activities related to the targeted practice. At any organization, all work can be grouped into three major categories as illustrated in the following diagram:




In organizations where HR is a support function, HR work can be classified into strategic support work and essential support work:
Strategic Support Work: HR Strategy, HR Business Partnership, Workforce Planning, Talent Management, Engagement Strategies, Learning Frameworks, etc.
Essential / Transactional Work: Payroll Administration, Leave Management, Employee Relations, Training Administration, etc.
In his book "HR Transformation," Dave Ulrich specifies three ways to transform HR practices to have maximum impact: align, integrate, and innovate.
Align HR practices (strategic work for effectiveness and essential work for efficiency) to the organization's strategy. Technology can accelerate delivering HR practices results which support building the organizational capabilities through process automation.
Integrate HR practices (performance practices, talent, total rewards, communication, organization design, etc.) to present a consistent point of view and focus on how and why the organization manages its human assets. With technology, HR will not only be able to integrate its own systems, it will also be able to integrate with organizational systems, which will consistently deliver HR results to support the business.
Innovate HR practices (industry, broader HR Community, competitors, etc.) make these practices more effective in building organizational capabilities. Technology can help mitigate the risk of innovations not working for the organization context by identifying the relevant patterns and trends through big data analysis.
These 3 technology improvements are not unique to HR, however, implementing them as part of the HR technology platform can create better value for HR internally and externally.
Improvement # 1
Process automation is the application of technology that allows HR to configure IT applications for processing a transaction or manipulating data.

In order to design the HR Essential support for efficiency, an audit must be performed of HR policies against the system functionality. A better result can be achieved through alignment of policy with the HR technology. However, it will be beneficial to forgo manual procedures and processes that don't deliver on stakeholders' expectations. That being said, here are 3 considerations to keep in mind:
HR policies have to be translated in the form of business rules, which should be implemented either at the request/trigger level of the service or at the processing level.
All of the essential support, and most of the strategic support decisions, must be based on the business rules and the security matrix.
HR processes should be simplified into input, output and decisions. Then, the system can do the rest. Any attempt to preserve the manual process compromises the whole idea of technology optimization.
Improvement #2
System Integration joins different systems to deliver the overarching functionality.

In order to design HR strategic support for effectiveness, extract meaningful data from the organizational ERP, or cloud platform, to provide input for strategic support processes. HR technology should be able to provide data to the organizational technology platforms to facilitate remote and mobile workforce and improve workforce productivity. As HR moves toward being a strategic business partner, the system integration process has to be part of HR technology. Integrating internal systems and business platforms can work for the following:
Aggregation of different talent subsystems (recruitment, learning, engagement, etc.) to form an integrated talent management system to help the organization manage its talent more effectively.
Integration of performance management system, talent management system, learning management system and other related systems to create a new functionality to manage career progression and succession planning.
Improvement #3
Big Data Analysis examines large and varied data sets to uncover hidden patterns, market trends, stakeholders' preferences and other useful information that can help organizations make better business decisions.

In order to adapt innovation to fit the organizational culture and HR goals, HR has to incorporate Big Data Analysis into its agenda. Online platform advanced their capabilities to predict their stakeholders' preferences and influence it. This same principle can be applied by HR by either directly using its own HR information management system for its internal stakeholders, or acquiring this analysis and adapting it to fit the organizational culture and HR goals. Using big data analysis effectively can help HR:
Predict Employee engagement levels through understanding their preferences in total rewards, communications, learning, opportunities, and satisfaction.
Measure the strength of the firm brand through identification of the internal and external trends in attraction, internal recruitment, retention and career progression.
Assess Organizational Capability through identifying the patterns in the operational systems and practices and associate them with the behavior of talent and leadership.
Through our practical models and proven methodologies, we at the RBL Group can help HR building integrated practices and effective information management.