Video
By Dave Ulrich
|
May 31, 2019
Preparing for HR Transformation
Video
Preparing for HR Transformation
By Dave Ulrich
|
May 31, 2019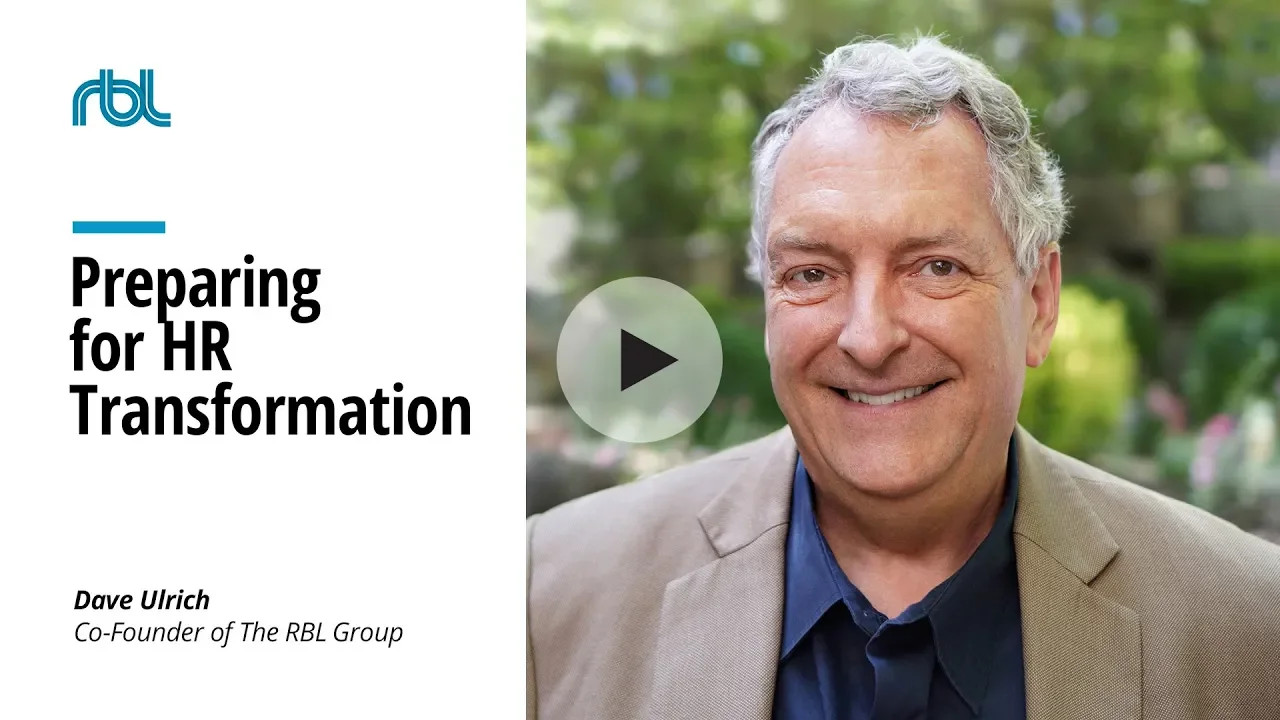 Successful HR transformations start by understanding the business context and ensuring that conditions are optimal.
Creating an HR department that aligns with the goals of the business starts by understanding the business context. HR transformation is important, but if it's not connected to the business and not responding to real needs, it's not sustainable. Therefore, it's important to review business conditions and stakeholder expectations before you jump in to transformation.

Learn more about how we can help you get started transforming your HR organization here.