Video
By Dave Ulrich
|
December 17, 2019
Building Organization Capabilities
Video
Building Organization Capabilities
By Dave Ulrich
|
December 17, 2019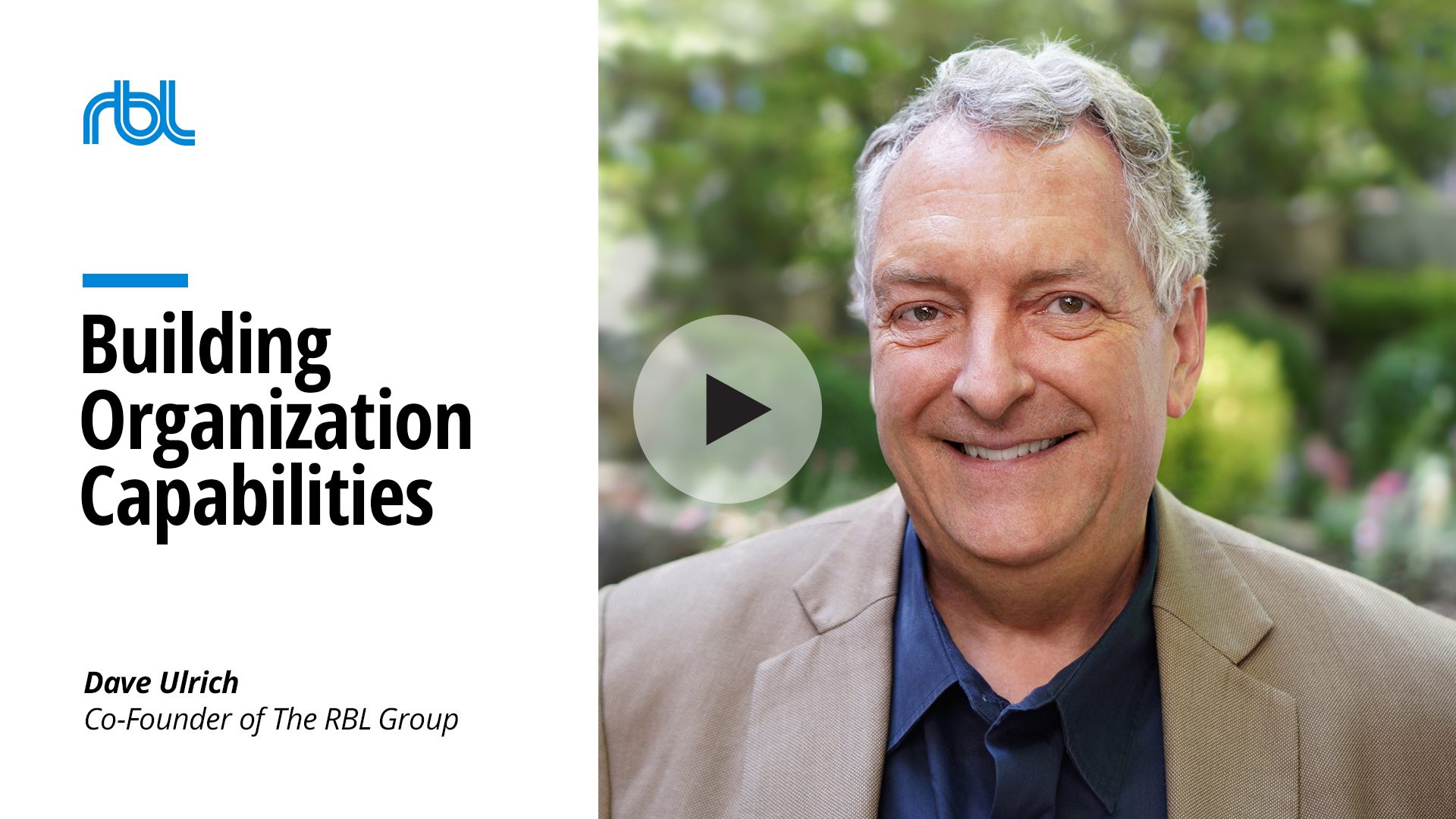 RBL's work with HR organizations is unparalleled in identifying the capabilities necessary to win in the marketplace.
The best organizations understand that they are defined by capabilities, not structure. RBL works with HR organizations to identify the distinctive capabilities they need to deliver exceptional results.
Learn more about how The RBL Group audits and improves HR capabilities to help your organization win in the marketplace.